Product introduce
---
Hydraulic Power Packs / Hydraulic Cylinder
Whenever you need a system for lifting, pushing, pulling, turning or moving a mechanical device, you can count on China Hman Hydraulics for the right solution. We manufacture more than 100,000 power units each year in our modern facilities, and those products are sold throughout U.S.A ,EU,AUSTRALIA and around the world. View a list of just some of our more popular product applications for our hydraulic power systems, AC Power Units, DC Power Units and industrial power valves.Our customers know that when they have a need, we respond promptly with detailed and viable solutions. We build our system around your application. We think that's why many of our customers who started with now use us as their sole supplier.
China Hman Hydraulics works with companies in all types of industries, including trucking(car tailgate), food processing, manufacturing, heavy equipment, medical equipment, material handling(dock leveler,hydraulic/electric scissor lift, hydraulic/electric stacker,electric forklift )and more. In companies as diverse as they come, and in countries all over the world, our products can be found.
When your product needs to move – up and down, side to side or with heavy loads – we can help. Our AC Power Units, DC Power Units, Pumps,valves and Dyna-Lift Work Stations are the finest in the industry. Industries We Serve The industries we serve are vastly diverse. Some are the traditional ones you think of when you hear "hydraulics," and others will surprise you. They include:
Agricultural Equipment
Aerial Work Platforms
Aerospace – Aircraft Support, Hangar Doors
Cemetery and Mortuary Equipment
Commercial Fishing Equipment
Food Processing Equipment
Home Leisure – Pool Covers, Shore Stations
Material Handling Equipment
Medical Industry – Wheelchairs Lifts and Gurneys
Military Equipment
Pleasure Vehicles – RV Levelers, Slideouts, Yacht Davits, Swim Platforms, Shore Stations
Specific Hardware: Cement Saws, Scissor Lifts
Theatrical and Production Equipment
Transportation – Trucking, Tailgates, Hoists, Haulers, Vehicle Recovery Equipment
Work Tables – Industrial, Medical, Massage and Veterinary
Work Trucks – Bucket Trucks, Fire Truck Apparatus, Street Sweepers
---
Linear Actuator
China hman machinery professional manufactures the industry's largest selection of electric Linear Actuators. High efficiency with Ball Screws provide integral freewheeling at stroke ends. ACME screw also with high quality and widely used.
DC 12V /24V. AC motors both available. Applications include heavy industry, satellite actuator, for solar track, fitness equipment,RV,medical equipment, dental chairs, handicap equipment, material handling equipment, valve operators, ergonomic systems, LCD /plasma TV lift and many others. We provide full technical support for your applications.
Over 35 models, each with several available sizes, meet the requirements of guidance, load and speed for precision and commerical linear motion applications.
---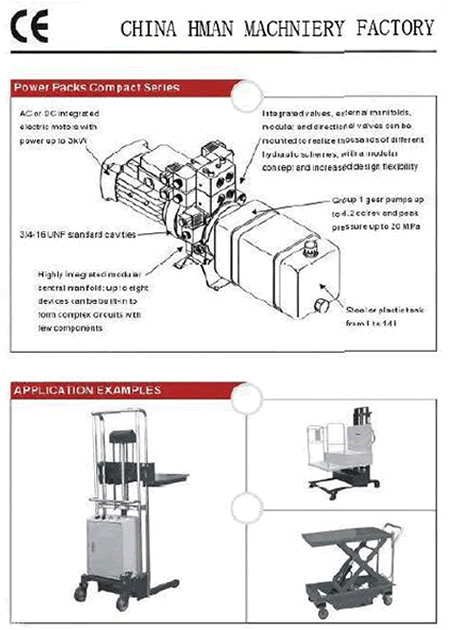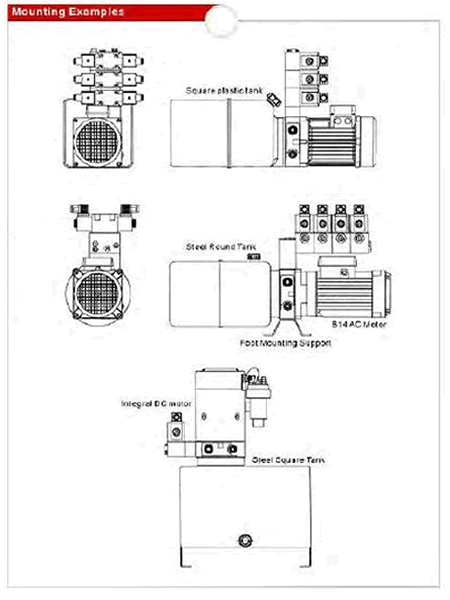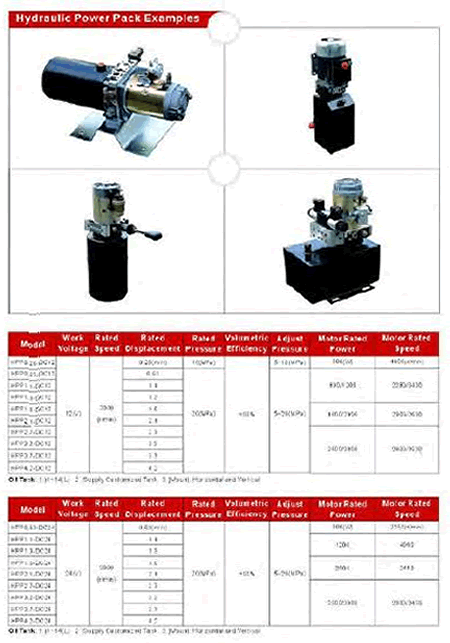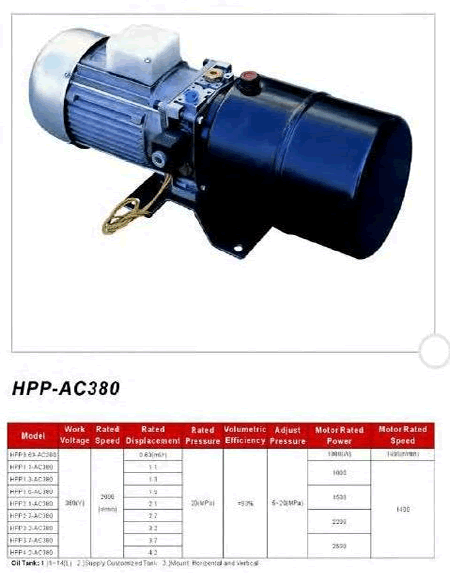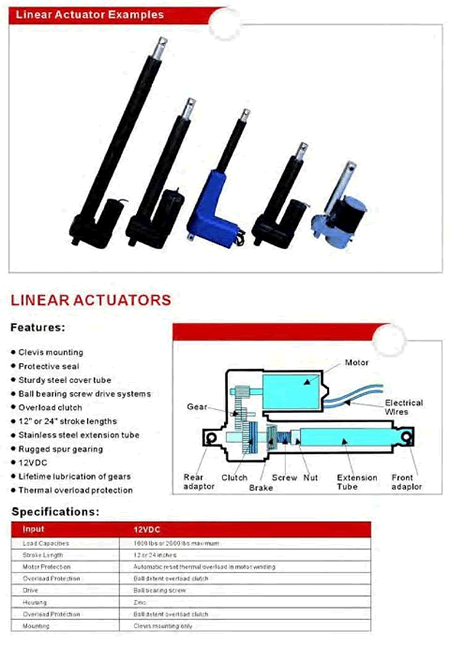 ---